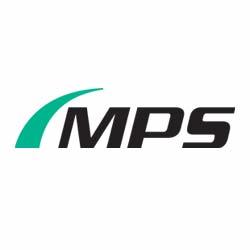 Paint Booth Cleaner
Sorry, this job has expired.
Spring Hill, TN
MPS Group, Inc. is now hiring Paint Booth Cleaners. All shifts are available.

Pay is up to $15.23/hr plus shift premiums.

Receive Medical/Dental/Vision/Life/STD/LTD after 90 days with no premium cost to you. Retirement savings includes company match.

• High school diploma or GED

• 3 years of experience with janitorial duties and power cleaning equipment preferred.
• Experience with motorized carts, fork lift truck, and scrubbers is a plus.

• Use solvents, high pressure water blasters, and manual scraping/chipping to clean walls, hoses, windows, grates, lights, and robots.
• Grease rails and other minor preventative maintenance.
• Vacuum and wipe interior and exterior of equipment.
• Clean building floors by sweeping, mopping, scrubbing, or vacuuming.
• Perform other specialized paint booth cleaning jobs as required.
• Lock out/tag out of equipment for safe entry into energized areas of the paint shop.
• Responsible for confined space entry procedures for safe entry into confined space areas needing to be cleaned.
• General janitorial functions such as office and restroom cleaning.
• Lift, carry, and pull equipment of various sizes, shapes, and weight.

• Ability to stand, kneel, bend, and reach for extended periods of time.
• Ability to climb ladders and stairs without difficulty.

We are an Equal Opportunity Employer.
17071